Welcome to the dental center
Dr. Robert Strohkendl MSc.
your Englisch speaking dentist in Stuttgart Vaihingen
If you are looking for an English speaking dentist in Stuttgart that puts you first, then you will be right at home with Dr. Robert Strohkendl MSc. and team. We offer the best in general dentistry including, among other things, biomimetic dentistry, implantology and prosthodontics. Because dental care is such a personal undertaking, we treat our patients with the respect and sensitivity that the profession demands.
We dedicate ourselfs not only to your physical comfort, oral health, and overall well-being. We also do our best to support you with any administrative issues.
A visit to the dentist can be a stressful experience. To make your stay as comfortable as possible, we offer you the following amenities:
FREE PARKING IN OUR PARKING GARAGE
For your pleasant arrival we offer free parking in our parking garage. Please have a look at the video clip to make yourself familiar with the parking situation.
WE ACCEPT ALL COMMON CREDIT CARDS
To make the billing procedure as simple as possible, we accept – besides cash – all common credit cards. If you wish for payment by installments, we work together with the billing company DZR.
Today's hectic lives call for creative scheduling in order to get everything accomplished. That is why our opening hours cover early morning appointment from 7 am on as well as late evening appointment until 8 pm.
We know that calling someone in another language is challenging. That's why we always have someone available in the office who speaks English. Just say "English please" and you will be directed to this person or just send us an email.
Join us!
Your English speaking dentist in Stuttgart is just a call away!
Dentistry is a matter of trust. We are absolutely aware of this. That is why we always look at a patients situation from all different angles to make sure to decide – with the patients agreement – for the best suitable treatment possibility.
LATEST TECHNOLOGY
Therefor we use latest technology to provide high end dentistry e.g. cone beamt CT planning for implantation or digital impression taking for prosthodontics.
BIOMETRIC DENTISTRY
We provide biomimetic dentistry, which is actually a process of conservative restorative dentistry, which mimic natural teeth in appearance, function and strength.
BACKWARDS PLANNING
Whenever possible we show the patient the final result first and then plan the therefor needed treatment steps backwards, e.g. Wax-up or Mock-up for prosthodontic work.
OWN DENTAL LAB
Our prosthodontic work is produced by our very own dental lab. Therefor we are able to provide you with everything under one roof – 3D produced and manually made.
Don't take our word for it – here's what our clients say:
Dr. Strohkendl and his team has made an excellent job to remove my wisdom teeth. It was a complicated surgery and I really felt nothing! Before the treatment there was a checkup and he explained in detailed what would happen and what he is going to do etc. After that I got a to-do (well, rather a not to-do) list to get well soon as quick as possible. If you need a professional dentist I would highly recommend Dr. Strohkendl and his team! Very well done and thank you so much again!
My experience was totally positive. Everyone at the center has always been friendly, caring and professional. The staff all spoke excellent English and service was outstanding. Dr Strohkendl in particular is always very patient, professional, and most importantly a great dentist!
I had a great experience at Dr. Strohkendl dental office. Being an american overseas it is hard to find a english speaking dental office that can explain everything to you and make you feel comfortable. The office are close to the bases. The work that they do is great. Dr. Stohkendl is very knowledgeable and professional. I love how my teeth looks. I highly recommend this place.
Portfolio - Dental Services
DIAGNOSTICS
The oral inspection is always the first step with diagnostics. But there are many more like X-rays, cone-beam-CT's (3-dimensional X-rays), fuctional analysis, esthetic analysis, periodontic analysis, implant analysis up to prosthodontic analysis including mock-ups or wax-ups. We have the advantage to offer all of them here in the office.
PREVENTIV DENTAL CARE
Dental insurance plans tend to prioritize preventive dental care because of the important role it plays in overall oral health. Cleanings are the most common way to keep your teeth healthy. But there is more like sealants, saliva diagnostics, aftercare for gum diseases, implants or bacteria management. The goal is to be there before anything happens.
BIOMETRIC DENTISTRY
The oral inspection is always the first step with diagnostics. But there are many more like X-rays, cone-beam-CT's (3-dimensional X-rays), fuctional analysis, esthetic analysis, periodontic analysis, implant analysis up to prosthodontic analysis including mock-ups or wax-ups. We have the advantage to offer all of them here in the office.
DENTAL SURGERY
Dental surgery is not only pulling a tooth. We also offer wisdom teeth removal, apicoectomy, bone replacement craft and a lot more, also for cosmetic reasons. We have best expriences working with local anesthesia to protect your body against anesthetic risks of a general anesthesia.
DENTAL IMPLANTS
This is a special field of dental surgery where missing teeth are replaced with an implant to give you back your perfect smile. With the help of our cone beam CT (3-dimensional X-ray) the implantation is fully digital planned and manually transferred to your body for maximum safety and minimum risk.
EMERGENCY TREATMENT
We make ourselves availbale for your dental emergencies, no matter if you have any tooth discomfort, a cracked tooth or a fell out crown. To make your visit as comfortable as possible, we always recommend to call us first at
+49 711 7809100 that we can limit waiting time for you..
You have questions?
Just call your English speaking dentist in Stuttgart. He ist here to help you!
WHAT TO DO IN CASE OF AN EMERGENCY OR ACCIDENT?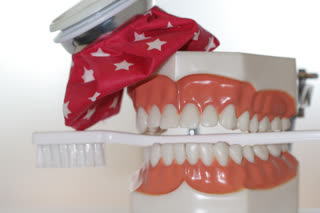 during our opening times:
Mon and Wen from 11 am until 8 pm
Tue and Thu from 7 am until 4 pm
Fri from 7 am until noon
Please call the practice number, we can always offer you an appointment at short notice.
between 8 pm and 6 am, weekends and on German holidays:
The Notfalldienstzentrum in Stuttgart-Mitte cares for dental emergencies starting January 1st, 2022
Monday to Thursday daily between 8 pm and 6 am the following day
every weekend: Friday from 8 pm throughout Monday 6.00 am
Public holidays and bridge days: continuous
New Year's Day to Epiphany: continuous
Registration is not required!
HOW YOU CAN REACH US BY CAR
Our office is conventiently located in the industrial zone of Stuttgart Vaihingen-Möhringen (Synergiepark), close to the American bases and easily accesable from the A8, A81 or B27 as well as from downtown Stuttgart.
In the video you can see how you can access our parking garage and find your way to our office.
HOW YOU CAN REACH US WITH PUBLIC TRANSPORTATION
Located directly next to the Stuttgart Vaihingen Station you can also reach us conveniently by S-Bahn (S1, S2, S3) or by U-Bahn (U1, U3, U6). Please take the exit towards the industrial zone. We are only 15 minutes away from Stuttgart Airport (S2, S3) or Stuttgart Main Station (S1, S2, S3).
In the video you can see how you can find your way on foot from the station exit.
News about Corona Virus (Covid-19):
7 rules for your protection in our dental practice
Even if daily news about Corona keeps us all busy, we can assure you that we have always consistently implemented the guidelines of the RKI (Robert Koch Institute) in the area of hygiene. The treatment area therefore requires no further protective measures for you or for us.
Nevertheless, it is now important to take action outside the treatment area to prevent further spread of the coronavirus. Therefore the following additional 7 rules apply with immediate effect. Please be aware, that these guidlines apply whether you are vaccinated, recovered or tested.
1.
Reduce the risk of infection…
If you are currently suffering from the above symptoms, have had contact with people with these symptoms in the  Last 6 days or have already tested positive for Covid-19, we consider it a matter of course that you inform us by telephone (0711-7809100) as soon as possible so that we can easily postpone your appointment by 21 days
due to the risk of infection, or take appropriate steps in an emergency.
Please come with an escort only if it is absolutely necessary for your visit to the dentist. All persons not involved in the treatment are asked to stay away from the practice rooms, even if we regret this. You are welcome to leave the telephone number of your accompanying person at the reception desk so that we can inform them in time for the end of the treatment.
2. After you have entered our practice…
At our reception you will find a disinfectant dispenser. We kindly ask you to disinfect your hands according to WHO guidelines immediately after entering the practice, following the video instruction. Please use it sparingly.
3. Electronic health card…
As your electronic health card, as well as all other cash cards pass through many fingers, we will spray disinfect them before use to protect everyone.
4. Extended patient survey…
According to the current events, one of our employees may present you an additional
anamnesis sheet regarding the coronavirus. Of course, we expect this to be completed truthfully and signed by you.
5. WLAN instead of magazines

From an organisational point of view we will make sure that there will be no waiting time in the waiting room. Should there still be a short waiting period in the treatment room you are welcome to use our secure WLAN guest access "Smile if you can with password: hellodoc" if you want to avoid touching magazines.

6. Greeting and farewell…
Even though it is generally part of good manners in our practice to greet and say goodbye with handshakes, in "Corona times" just take our smile and waving – it comes from our hearts.
P.S.: Should we still have a handshake as a reflex, we know that both hands have been disinfected according to the guidelines ;-).
7. Panic or business as usual…
As already mentioned, the disinfection measures are part of our daily business. This was already the case before the coronavirus, and it will always remain like this.
Nevertheless, in our opinion it is important to act sensitively and with responsibility – especially towards your vis-à-vis. If everyone – not only in the next few weeks – consistently handles this responsibility, we don't need to
panic, but return to our "business as usual" as quickly as possible.
We thank you in advance for your support and look forward to providing you with full
dental care even in these difficult times.
 

Stay healthy!
At our dentist office, we do not over schedule our patients. That means you will not have a long wait to endure due to double booking. We make sure each patient has the time needed to complete the procedure and chat with the dentist if there are questions or concerns.
Mo + We: 11 am – 3 pm
and 4 pm – 8 pm
Tu + Th: 7 am – 4 pm
Fr: 7 am – noon